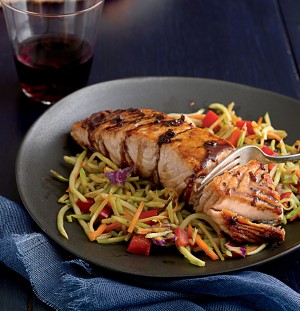 Here are some fun ideas on cooking with fresh ginger from
www.stltoday.com
. Personally, I love using ginger to make one of my favorite Korean dishes, Beef Bulgoki, a beef and ginger stirfry. It's also great in a Thai coconut chicken and mushroom soup I make called Tom Kha Kai, inspired by multiple requests from one of our Weekly Meal Prep customers.
Enjoy pungent fresh ginger in salmon, slaw
. If you'd like to work more fresh ingredients into your diet with healthy meals prepared in your home every week, check out our Weekly Meal Prep service at
www.friendthatcooks.com
.